A practical guide to pastes, pomades, waxes, and all the other stuff you put in your hair.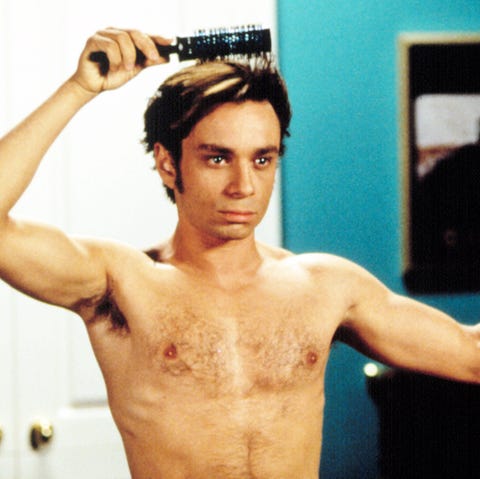 Caring for your hair is simple enough. All you need is shampoo and conditioner and—bam! Styling your hair, however, is an entirely different matter. From gluey pastes to stiff 'n' slick waxes to velvety creams (not to mention hairsprays and gels, which are undergoing a bit of a renaissance), there is an overwhelming array of mane-related paraphernalia out there, enough to make you go numb in the grooming aisle of your local Walgreens.
All this while we're living through a Golden Age of Men's Hairstyles™: an era in which beachy waves and undone mops stand alongside foolproof coifs like the undercut—a development you can partly blame on actor Timothée Chalamet and his ridiculously tousled locks. This newfound embrace of varying styles requires varying types of products to corral them.
"Most guys have bad hair," says celebrity stylist Christine Nelli, who handles the mops of men like Justin Timberlake, the Weeknd, and Lakeith Stanfield. When it comes to product, "either they don't do anything or they do too much. So many men go hardcore with gel. Or they think they don't have time" and bypass product altogether. The result? That 1980s wet look (too much product) or unkempt fuzzy hair (no product at all).
Hair is a gift, so what you put in it should work with, not against, what you've been given. "Embrace the texture of your hair," says Mike Sposito, hairstylist and owner of the Brooklyn shop Sposito. If you have curly hair, don't try to shellac it into a smooth and shiny pompadour. If you have fine hair, don't weigh it down with heavy product.
While the longer, more natural look is becoming more popular, that doesn't mean you should stop using product. "It's longer hair with a purpose," says Rodney Cutler of Cutler salons. "It's not just disheveled bed head. There's still a grooming element to it, a finish."
So what should you finish it with?
"Think about what you want as your desired result," Cutler says. "It's about distributing the product evenly through your hair." There's no one-fit solution—the key is figuring out what complements your hair type and your particular hairstyle.
SOURCE https://www.menshealth.com/grooming/a26724906/how-to-style-your-hair/