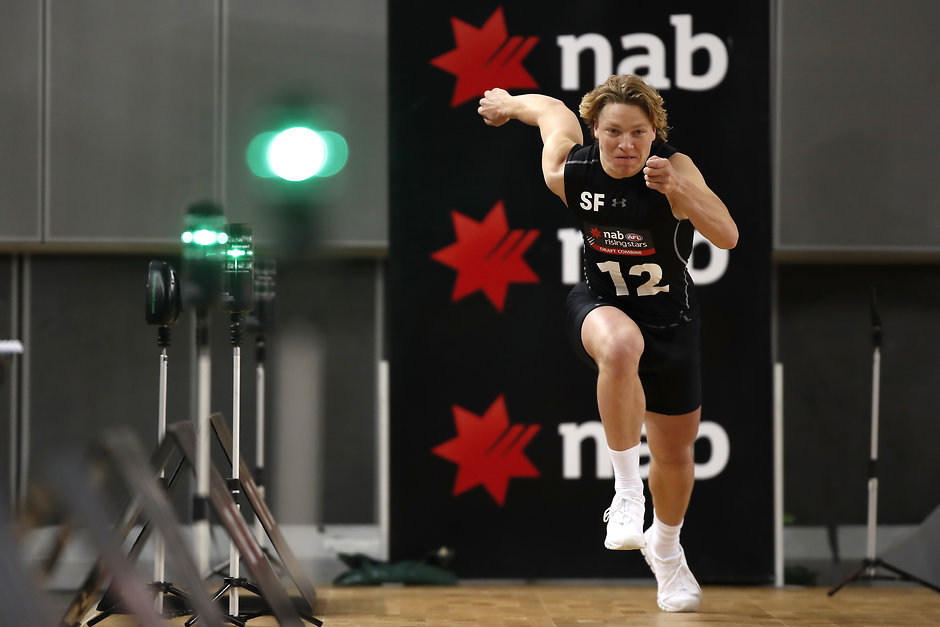 Find Road to the Draft on Apple Podcasts, Google Podcasts and Spotify.
Weightman's drive is noted among clubs who have watched him progress this season, but perfecting his golf game and hitting the surf are pastimes that have taken his mind off footy during a busy year.
"I'm a bit of a 'footy head' but it can become too much when you start to get into the rigours of it," he said.
"In previous years I would've known most players on every list and would watch nine games [each week] religiously, but this year I haven't been able to hit those key indicators. I've had to back it off a bit and get away from it a little bit."
Celebrating a goal for Vic Country at this year's NAB AFL Under-18 Championships.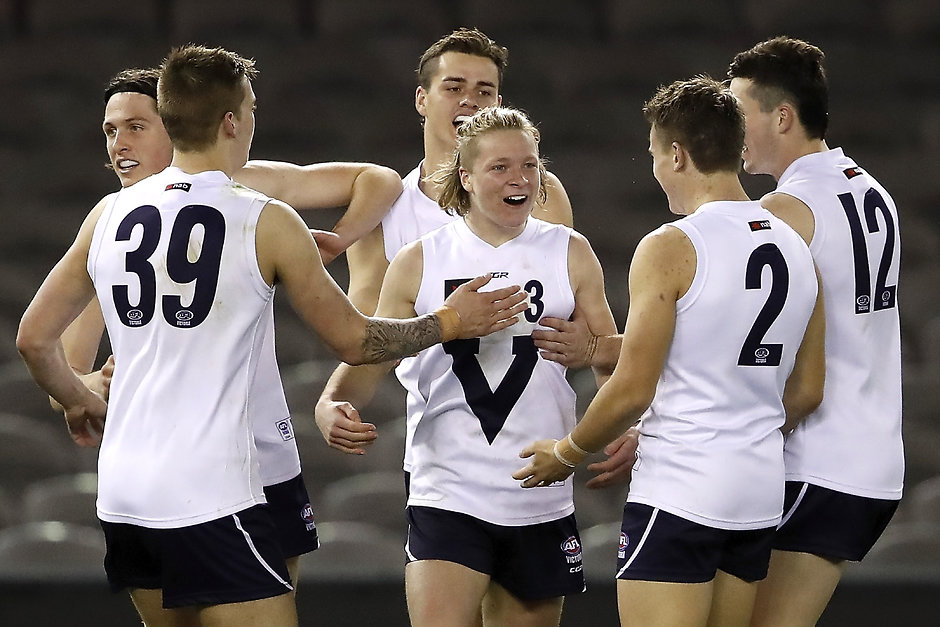 SOURCE https://www.afl.com.au/news/2019-11-11/class-of-2019-cody-weightman