From BTS to NCT, we give you the lowdown on the biggest K-pop boy bands in the world, according to the numbers.
K-pop is really having a moment. Sure, it's been around since the '90s, but the last five or so years have seen an exponential increase in the popularity of the genre, not just in Korea, but the world over. Perhaps we can chalk it up to the meteoric rise of BTS, the perfectly-rehearsed group whose style is as sharp as their dance moves. Or maybe we have Psy to thank—the air-horse-riding, tuxedo-wearing man with a whole lot of Gangnam style. Regardless of whoever might be responsible for bringing South Korea's signature brand of pop into the Western consciousness, the genre has quickly become a fixture of the global music industry.
If you're reading this thinking, "I don't know anything about K-pop!", you're in good company. There's plenty of people who hardly know their NCT from their EXO, or their GOT7 from their Seventeen. K-pop has, after all, only gained a foothold on the music charts of the West in recent years. But the world of South Korean pop is a fascinating one, bursting at the seams with talented, beautiful, disciplined artists who undergo gruelling training programs to prepare them for a life of stratospheric fame. Given the exorbitant influence this sub-genre has—on music, fashion, and pop culture at large—there's no doubt K-pop is here to stay, so you'd be wise to read up. To get you started, GQ has rounded up the K-pop boy bands you should know, based on Spotify monthly listeners.
All images courtesy of Getty Images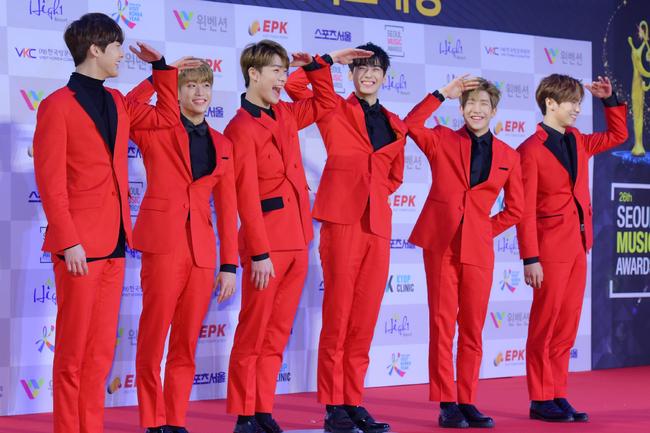 Astro
Spotify monthly listeners: 866,251
Kicking off our list of the 10 K-pop boy bands you should know is Astro, the six-piece group formed in 2016 by record label Fantagio under their talent development program iTeen. Named by Billboard as one of 2016 best new K-pop groups, Astro have gone from strength to strength, touring from Hong Kong to the US and receiving an abundance of award nominations and wins to boot.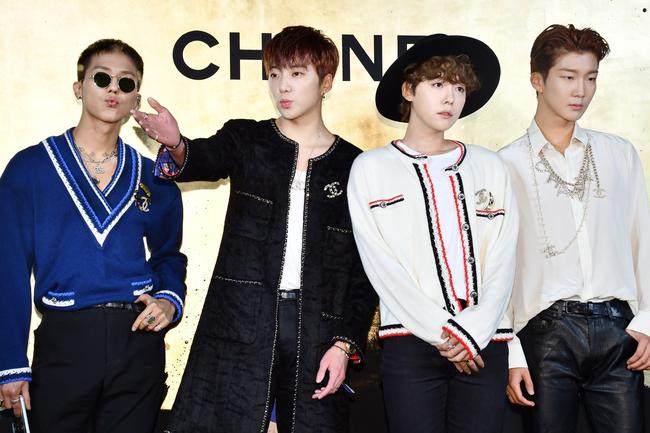 Winner
Spotify monthly listeners: 1,717,969
A group decidedly tiny by K-Pop standards, Winner is a four-member ensemble formed in 2014 on the South Korean reality show WIN: Who is Next. Achieving unprecedented success following the release of their debut album 2014 S/S, the band was recorded as the fastest Korean act to top the Billboard World Album Chart, finding fans from Japan to China. The group have received praise for being heavily involved in their own production, from choreographingy to marketing, and have scored major endorsement deals with brands like Kiehl's and Adidas.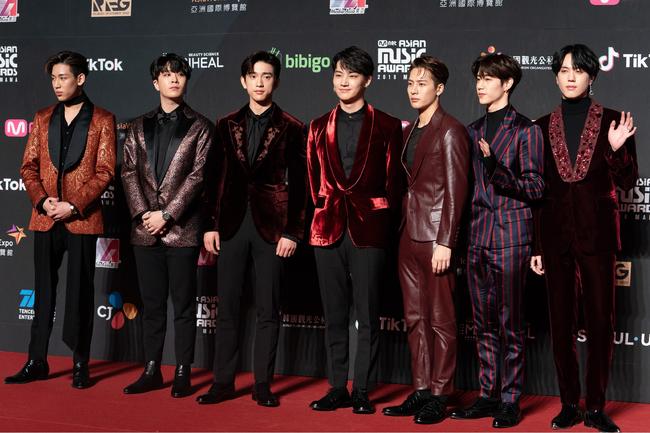 GOT7
Spotify monthly listeners: 2,129,183
The band that made incorporating martial arts into musical performances a thing… if that is a thing? GOT7 is one of the earlier K-pop boy bands to greet the public conscious, having debuted in 2014 under the steady hand of multinational South Korean entertainment label, JYP Entertainment. Gaining popularity for their live performances which included street dancing and the aforementioned martial arts, GOT7 signed with Sony Music Entertainment Japan in late 2014 and expanded into the Japanese market.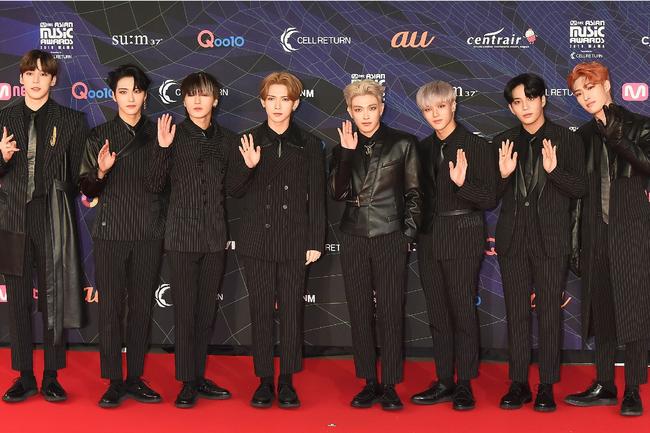 ATEEZ
Spotify monthly listeners: 2,424,994
A track record of selling over three million physical albums globally is no small feat, especially in a time where streaming is so pervasive, but for Ateez, the eight-member group formed in 2018, it's just another string in their bow. Having released one studio album in Korean and two in Japanese, the group have picked up awards globally, including Best Korean Act at the 2019 MTV Europe Music Awards, all the while accruing a loyal fanbase the world over.
Monsta X
Spotify monthly listeners: 2,894,168
Another K-pop band to catch their break in a reality show, Monsta X was formed in 2015 following their stint on No.Mercy, a K-pop scouting talent show that's as brutal as it sounds. Comprised of six members, the group's music is less super-polished pop and more an amalgam of synth, EDM beats and hip-hop-infused vocals and rapping, making their appeal universal. So universal, in fact, that their first English album ranked fifth on US Billboard 200 and seventh on US Rolling Stone Top 200, with a nine-stop US tour scheduled for this year.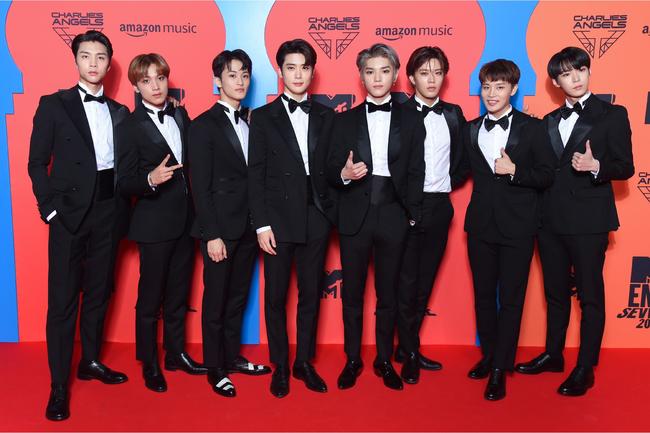 NCT
Spotify monthly listeners (for NCT 127): 3,072,793
Yet another K-pop group partial to a subunit, NCT is a boy band which, at its peak, was composed of 23 members (basically a choir). Divided into four subgroups: NCT U; NCT 127 (pictured); NCT Dream; and WayV, NCT collectively achieved major regional popularity, acquired legions of fans and was nominated for a slew of awards following its debut in 2016. These days, whilst the composition of the various NCT iterations change like the weather, the group continues to release music and perform across South Korea.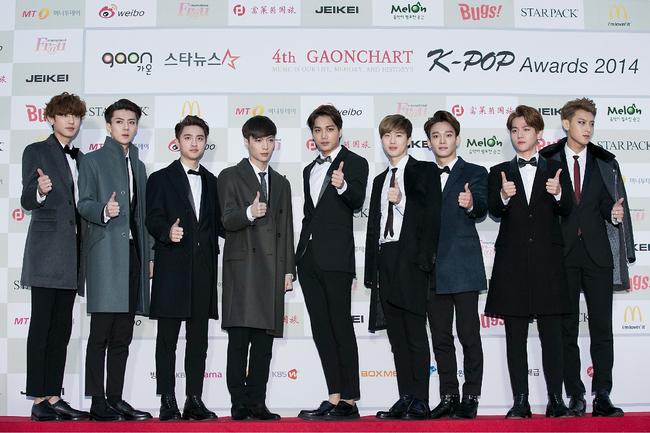 EXO
Spotify monthly listeners: 3,985,951
Having shifted through a number of iterations since their formation in 2012, EXO is one of South Korea's longest-running and most successful boy bands. Initially debuting with 12 members who were divided between subunits EXO-M (performing in Mandarin) and EXO-K (performing in Korean), the group was celebrated for being the first South Korean artist in 12 years to sell over one million copies of a record. Despite still being active, the EXO is considerably smaller than it once was, with a number of members leaving to undertake mandatory military service or pursue solo careers.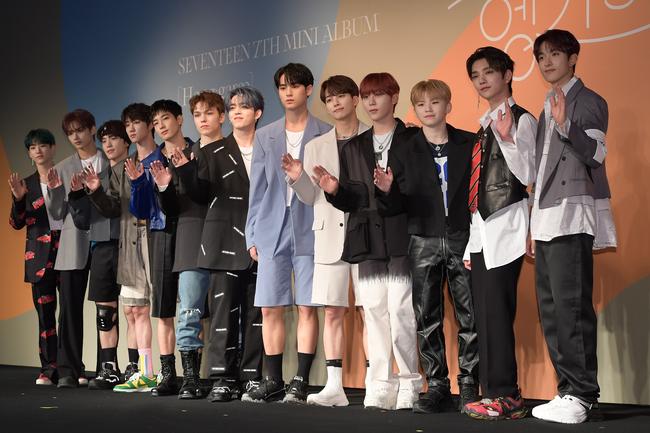 Seventeen
Spotify monthly listeners: 5,220,306
Referred to as the "Performance Kings of K-Pop", Seventeen is a 13-member group who have made a name for themselves domestically and globally. Following the release of their debut album 17 Carat in 2015, the band made history as the only rookie group to nab a spot in Billboard's '10 Best K-Pop Albums of 2015' list while also being the longest-charting K-pop album of the year in the US. Just another many-member K-pop boy band, you may be thinking. Not quite. Where Seventeen differs from its K-pop band counterparts is the members' involvement in the songwriting and choreographing of their performances—something seldom found in the world of K-pop.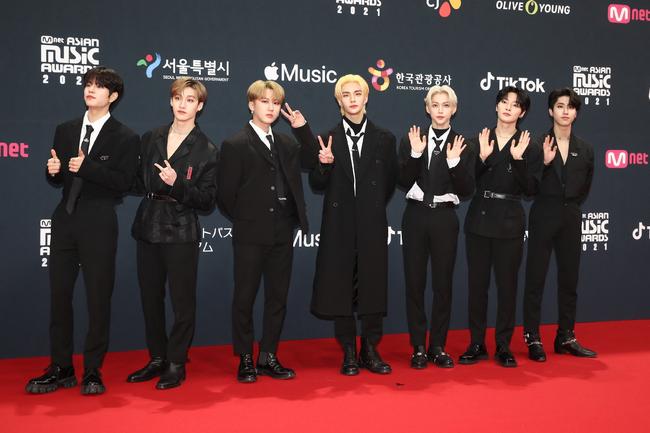 Stray Kids
Spotify monthly listeners: 6,243,675
Launched on a JYP Entertainment reality show of the same name in 2017, Stray Kids is an eight-member group whose music oscillates between EDM and house without straying (no pun intended) too far from their K-pop foundations. Finding stalwart fans the world over, Stray Kids have signed deals with record labels in Japan and the US as part of JYP's strategic expansion plans for the group, with their second world tour set to commence this year.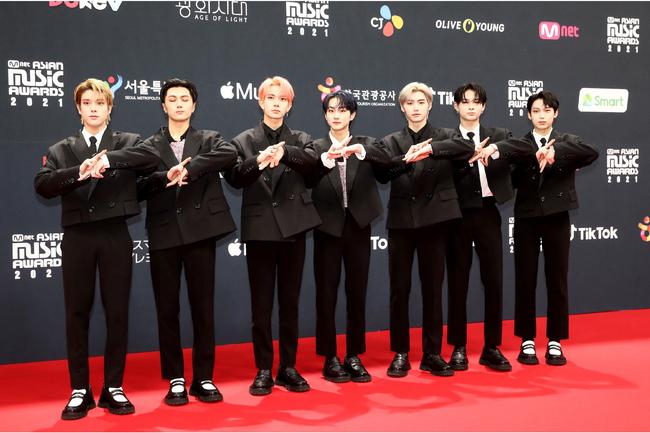 ENHYPEN
Spotify monthly listeners: 6,432,694
Being the new kids on the K-pop block hasn't stopped ENHYPEN from claiming their stake as the hottest up-and-coming band in the business. Formed on the competition reality show I Land in 2020, ENHYPEN have hit the ground running, with dozens of award wins already under their belt, including Asia Artist Awards' Best Artist and Gaon Chart Music Awards' World Rookie of the Year. Add in a world tour scheduled for later this year and get ready to watch the stars of ENHYPEN ascend.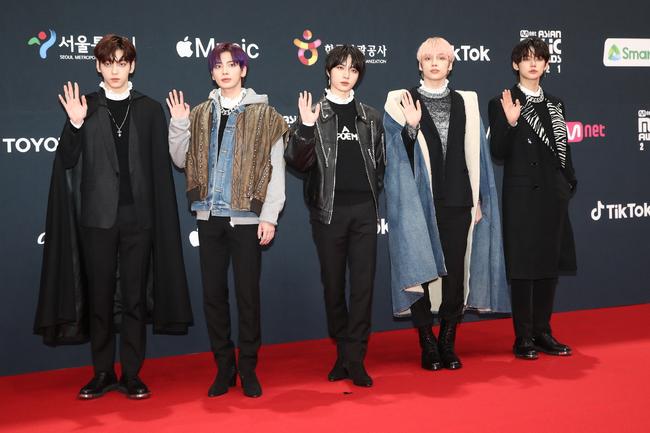 Tomorrow x Together
Spotify monthly listeners: 7,976,259
From Big Hit Music, the record label that blessed the world with BTS, comes Tomorrow x Together, a five-member boy band launched in 2019. The release of their debut album The Dream Chapter: Star enjoyed a meteoric rise to the top of the charts, claiming top spot on Billboard World Albums Chart and entering the US Billboard 200 at number 140, the highest-charting debut album by any male K-pop group at the time. Along with releasing a slew of chart-toppers, Tomorrow x Together can also add performing to 55,000 spectators at Madison Square Garden and being nominated for an MTV Video Music Award to their list of achievements.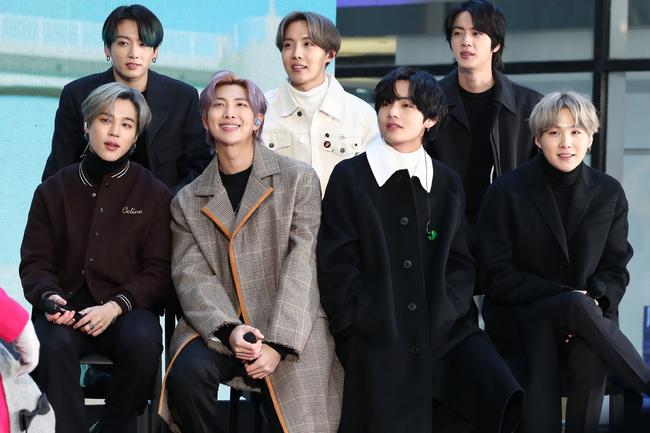 BTS
Spotify monthly listeners: 43,692,898
BTS—or Bangtan Sonyeondan, as O.G fans might recall is their official band name—is inarguably the most successful boy band to emerge from South Korea. Comprised of seven perfectly polished triple-threats (they all sing, dance, and rap), BTS has transcended the world of K-Pop to establish themselves as an international pop sensation and fashion powerhouse. As the first South Korean band to debut both an album and a single at number one on US Billboard's charts, BTS has cultivated a loyal following of die-hard fans globally—fans who were not particularly impressed when the group announced a temporary hiatus to pursue solo careers earlier this year.
NONI REGINATO
SOURCE https://www.gq.com.au/entertainment/music/best-kpop-boy-groups/image-gallery/76fdb559ad683caf387a370ac173098c